Myths about roof wind damage aren't as harmless as they seem. That's because when they're used as the basis for key decisions concerning your roof, they could end up causing damage.
What are the most common misconceptions about roof wind damage? Easton Roofing, one of the top roofing contractors in Kansas City, debunks them below: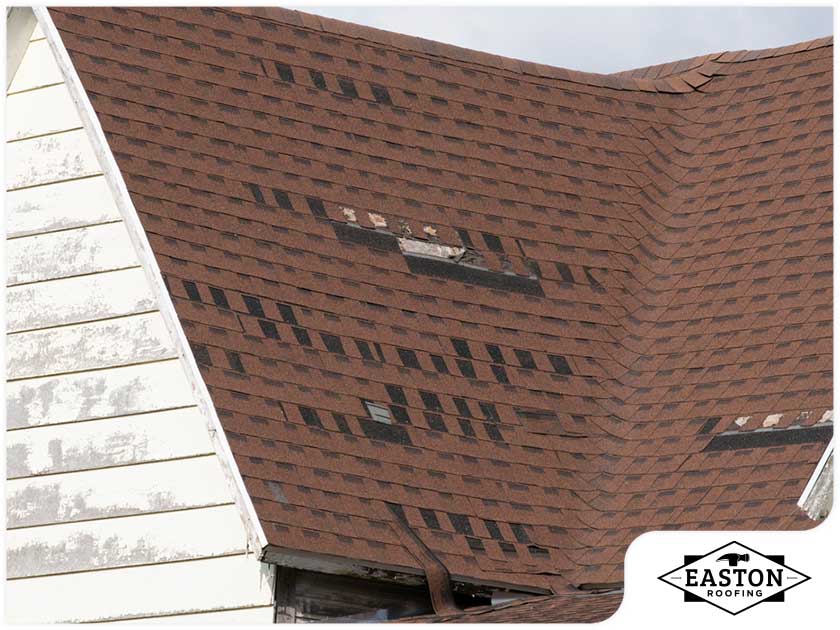 Roof Wind Damage Isn't Always Visually Apparent
A common misconception is that roof wind damage isn't always visually apparent. However, to the trained eye, warning signs such as roofing shingles with creases tend to stick out. That's why it's important to have roofing contractors inspect your roof after a storm or extreme weather event as soon as possible.
As Long There Are No Leaks or Visible Signs of Wind Damage
What if there aren't any leaks or visible signs of roof wind damage? It would still be a good idea to schedule a roof inspection after a storm. That's because, as mentioned earlier, it's easy to miss the early warning signs of roof wind damage. If storm or wind damage isn't fixed immediately, it could affect the other parts of your home, turning what should have been relatively straightforward repairs into more extensive overhauls of your exterior.
Shingles With Failed Adhesion Seals and Wind-Damaged Shingles Mean the Same Thing
Wind uplift (the product of the wind-induced pressure differential between the front and back of a roofing shingle) is the usual culprit behind the failure of the adhesion seals on roofing shingles, but it's not the only one. Installation errors and wear and tear are some of the other suspects.
Looking online for "roofers near me"? Easton Roofing, a full-service company with an A+ rating with the Better Business Bureau®, offers a wide range of professional roofing services. To schedule a free consultation, call us at (913) 257-5426 or fill out this form. We serve homeowners in Kansas City as well as the surrounding communities.