Commercial roofing systems are more leak-prone than residential roofing systems due to their low slope. However, this doesn't necessarily mean commercial roofs have shorter lifespans than residential roofs. With proper care and maintenance, commercial roofs can last as long as sloped residential roofs.
Easton Roofing, one of the top roofing contractors in Kansas City, shares some tips on extending your commercial roof's lifespan: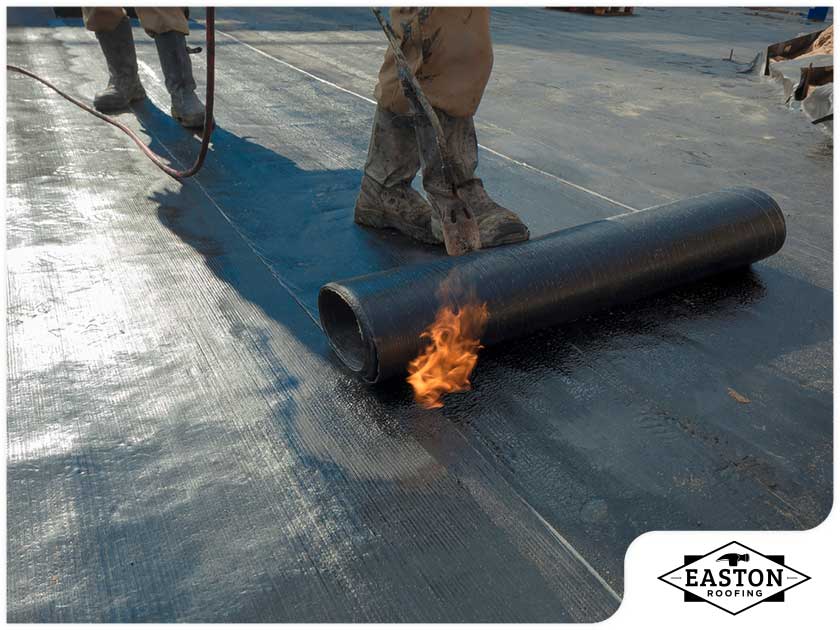 1. Trim Overhanging Branches 
Strong winds can easily knock down overhanging tree branches, which could then damage your roof. That's why it's highly recommended building owners have overhanging tree branches trimmed occasionally.
2. Keep Your Commercial Roof's Drainage System Free of Clogs 
To make sure rainwater is diverted to the drains, it's important to keep your commercial roof's drainage or gutter system free of clogs. (Commercial roofs aren't completely flat; they're slightly elevated to allow rainwater to flow to the drains.) If leaves and debris prevent your roof's drainage system from doing its job, water might start to pond on your roof's surface.
Standing water is a problem because it increases the weight load on your commercial roof and magnifies ultraviolet rays (which can drastically shorten your commercial roof's lifespan). As a general rule, standing water should be removed within two days.
3. Have Your Commercial Roof Routinely Maintained and Inspected 
Through routine maintenance and inspections, roofing contractors can detect and fix roofing issues before they affect other parts of your building. How often should a commercial roof be inspected? As a general rule, you should schedule roof inspections at least twice a year and after a storm or extreme weather event.
What if there aren't any leaks in your roof? It would still be a good idea to schedule a roof inspection. That's because, in the early stages, the warning signs of storm damage are usually subtle. And by the time the warning signs become more noticeable, it's usually too late to mitigate storm roof damage.
Easton Roofing offers a wide range of professional roofing services, including commercial roof repair and replacement services. To schedule a free consultation, call us at (913) 257-5426 or fill out this form. We serve homeowners in Kansas City as well as the surrounding communities.