Don't forget that a roofing project, or any home improvement project for that matter, is essentially a collaboration between you and your contractor. That's why it's important to hire residential and commercial roofing contractors that can meet your needs.
How do you know that you've hired the right contractor? By looking for signs like: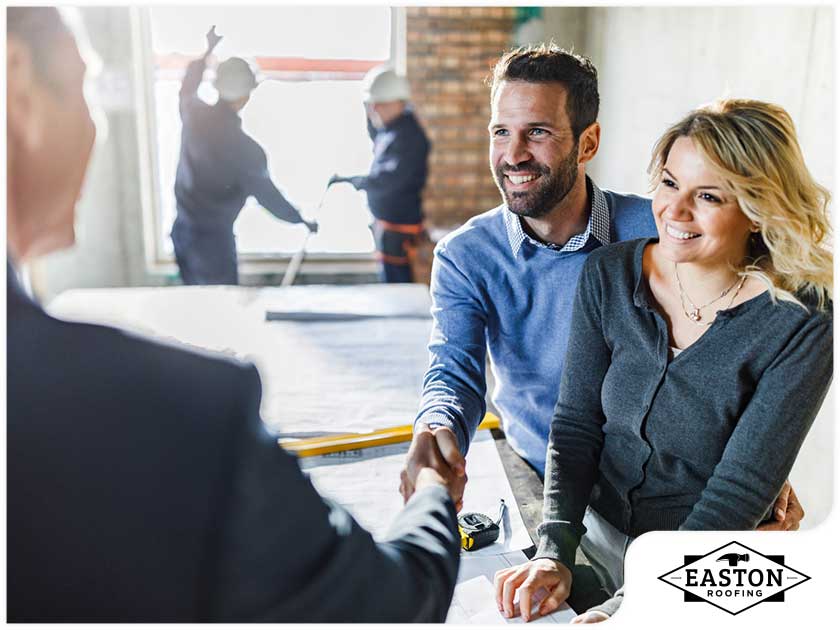 Positive Online Reviews
Online reviews give you an idea of the level of service you can expect from a roofer. You can also ask your friends and neighbors if they've hired some of the local roofers and if they would recommend them.
Important note: keep in mind that a few negative reviews aren't necessarily a red flag. After all, miscommunication sometimes happens. If you come across a few less-than-stellar reviews, check the contractor's response to the online complaint. Did they take the time to respond to customer complaints? And if so, was it done in a professional manner?
Transparency
Clear and constant communication between you and your residential and commercial roofing contractor and transparency are vital to the success of your home improvement project. That's why, during the initial consultation, your contractor should explain their service processes and pricing to you in full detail.
Vetting Contractors
To make sure you hire the right roofing contractor, always vet a prospective roofer before hiring them. Here are some vetting tips:
Hire local – To quickly narrow down your options, focus your search on contractors near your area. Since they're more familiar with the local climate and building codes, they can make better recommendations. Not to mention local contractors are known for their personalized service.

Ask a contractor how long they've been in business – The number of years a contractor has been working in the industry should give you a good idea of their level of expertise.
Looking for roofers near you? Look up roofers near me reviews and give Easton Roofing a call at (913) 257-5426 or fill out this form. We're one of the top roofing companies in Kansas City and serve homeowners in the city as well as the surrounding communities.