Whether you're in need of roof replacement, attic insulation or gutter installation, Easton Roofing is the local contractor you can rely on. With our extensive knowledge and unmatched skills, we'll competently address your concerns and go the extra mile to improve your property. Let us show you how we create safe, comfortable and stylish homes through our innovative products and services.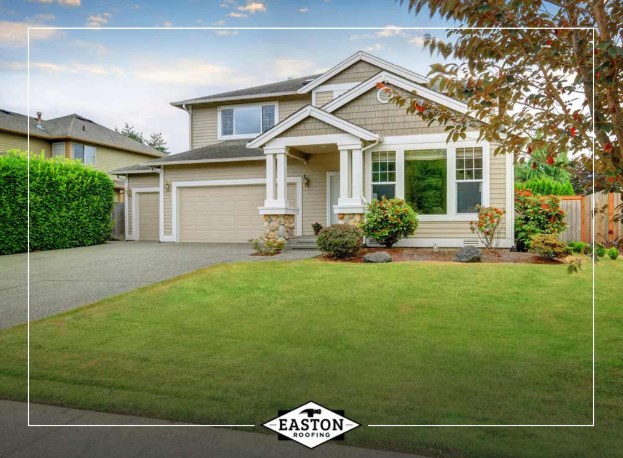 Roof Repair, Maintenance and Replacement
Your roof is constantly exposed to the elements, which will eventually result in wear and tear. Catching the signs of wear and tear early allows you to address minor problems before they escalate–this can prolong your roof's service life and help you maintain your home's energy efficiency. As one of the top roofing contractors in the region, we are committed to providing expert care for your roof.
Easton Roofing is certified by some of the top manufacturers in the country, such as GAF and CertainTeed. This means that we're equipped to deal with all kinds of problems and possess the skills to restore your roof to its original condition. What's more, we are proactive about maintenance, giving you complete peace of mind. Not only will we evaluate your roof's overall health, we'll also perform the services you need to keep it in top shape. Is your roof past its prime? Then count on us for professional roof replacement services as well.
Attic Insulation
Searching for expert attic insulation contractors to help with your needs? Look no further than Easton Roofing. We offer high-quality attic insulation solutions to help keep your interior protected from energy leaks, helping reduce your energy bills.
Gutter Upgrade
Gutters are essential to your home's weather protection, yet they are often not given the attention they deserve. Gutters help shield your home from moisture damage, so regular gutter maintenance to eliminate clogs and other issues is important. Here at Easton Roofing, we offer top-notch gutter repair and installation services to keep your system healthy for many years.
More than just a roofing company, Easton Roofing has the expertise to meet all your home improvement needs. Get in touch with us at (913) 257-5426 for more information. We serve Kansas City, MO, Overland Park, KS, and nearby communities.