Jerusalem Farm
We were honored to partner with Jerusalem Farm working hand in hand on this important project. A new roof has been donated to Tina and we couldn't be happier!
Before
After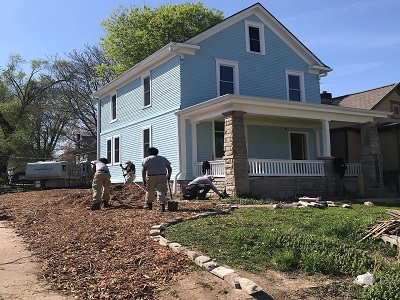 https://jerusalemfarm.org/
Big Brother Big Sisters of Greater Kansas City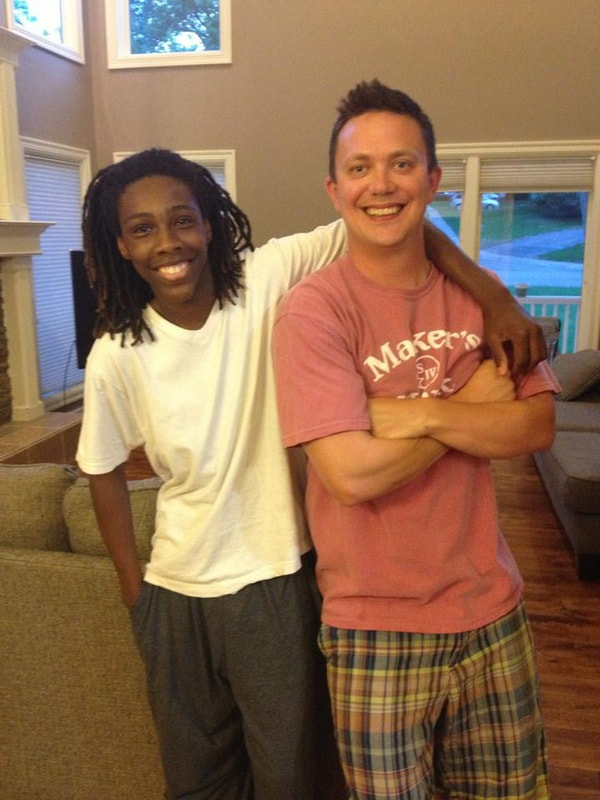 BBBS serves children from a one-parent home, in the Kansas City community, kids from a one-parent home make up 25% of the population. That 25% makes up 90% of our juvenile court cases, 90% of our high school dropouts and 60% of our teen suicides. https://www.bbbskc.org/about "My wife and I have enjoyed a meaningful experience with our little brother Pierce for a decade. In addition to our time Easton Roofing has donated yearly to the general fund for this great organization, helping kids have a mentor." -Joe Speicher -Owner
Peter L Clevinger Foundation
​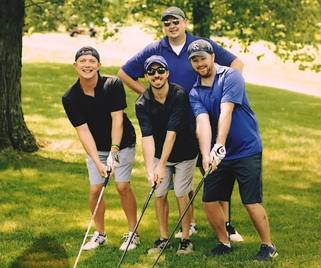 The Peter L. Clevinger Foundation was founded to memorialize Peter, and to be an advocate for the values he exemplified. The foundation's beliefs are based on teaching the virtues of unselfish team play, anchored by a philosophy of making someone else look good. The main fundraiser is the Annual 'For Pete's Sake' Golf Tournament for which Easton Roofing has been a sponsor for 3 years. http://peterlclevinger.org/our-mission/
Apraxia-Kids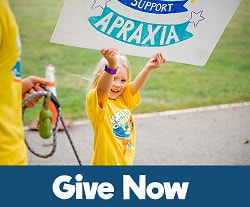 The Childhood Apraxia of Speech Association of North America (CASANA) is a 501(c)(3) nonprofit publicly funded charity whose mission is to strengthen the support systems in the lives of children with childhood apraxia of speech (CAS) so that each child is afforded their best opportunity to develop speech and communication. Easton Roofing has donated hundreds of shirts, and been a title sponsor for a fundraiser walk team for 3 years.
Youth Baseball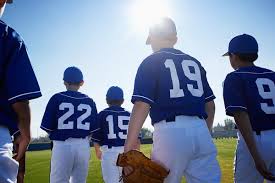 Each year Easton Roofing Sponsors two youth baseball teams allowing them to play in tournaments and have uniforms they would otherwise not have . These kids get a chance to learn valuable life skills through teamwork and competition.
Disaster Relief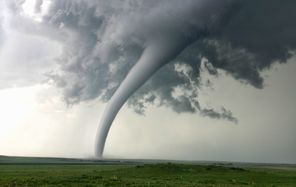 2017 Brought many natural disasters to the Kansas City area. The Oak Grove area was hit especially hard with tornado damage. Easton Roofing donated labor in partnership with the Oak Grove Chamber of Commerce to replace a roof for a family of 5 that did not have insurance coverage on their home.
Supporting the Arts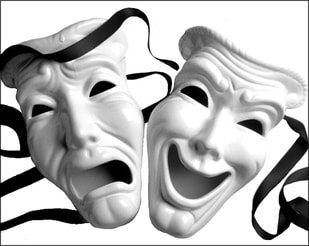 Each year Easton Roofing gives back to the Westport arts community through a sponsorship of the Kansas City Improv Festival. Not only is it a breeding ground for the comedy stars of tomorrow it is also a great reflection of a city that has a vibrant city center filled with the arts.
Americans in Need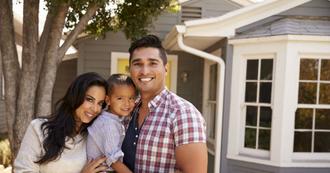 For those who cannot help themselves to the extent that they are not able to provide the basic needs of life or are, through no fault of their own, forced into a situation that removes their ability to survive; Habitaciones Para Latinos Association, Easton Roofing, and other public and private associations and organizations work together to provide temporary if not permanent resources to those in need. https://habitacionesparalatinos.org/about/
Shawnee Mission East High School Basketball Team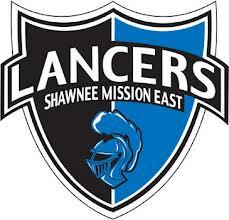 Easton Roofing is proud to be a presenting sponsor for the Shawnee Mission East basketball program, which helps to shape the next generation — teaching teamwork, hard work, and sacrifice for the greater good.