At Easton Roofing, we understand that roof repair and replacement isn't your idea of fun. In fact, the process may seem intimidating, overwhelming and expensive. Finding an honest roofer can seem like a challenge too.
It doesn't have to be that way. The team at Easton Roofing is passionate about our craft and our customers. We strive to give homeowners the roof they need and the service they want. Our goal is to be the only Lawrence roofing contractor you work with.
We provide a full range of roofing services. Contact us today to learn more about the following: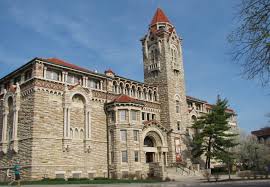 Little Details That Make a Big Difference
When we repair or install a new roof for a customer, we want it to last as long as possible. That's why we pay attention to the minor details that play a major role its upkeep.
While they may seem insignificant, gutters are crucial to the longevity of your roof. These components ensure water is channeled to the right places, keeping moisture damage at bay.
Similarly, attic insulation — the right kind and right amount — is vital in regulating the temperature of your home and your new roof.
Easton Roofing is proud to offer gutter replacement and attic insulation services for property owners in Lawrence, KS.
We Want To Be Your Roofing Contractor
For everything from small leaks to major storm damage, Easton Roofing can help. We provide roofing solutions and attic insulation services throughout Lawrence, KS, and we are committed to excellence. Call us today at (785) 766-1259 or request a free consultation online. We look forward to hearing from you.