Choose Easton Roofing for Attentive, Affordable Service
There are many reasons why your roof will eventually fail: storm damage, regular wear and tear, and old age are some of the usual suspects. At Easton Roofing, we know you haven't been looking forward to the day when you'll have to replace your roof, but we promise to make it as simple and stress-free as possible. We'll help you pick the right material and design for the aesthetic of your home and the neighborhood you live in. We'll also provide the information you need to create an accurate timeline and budget.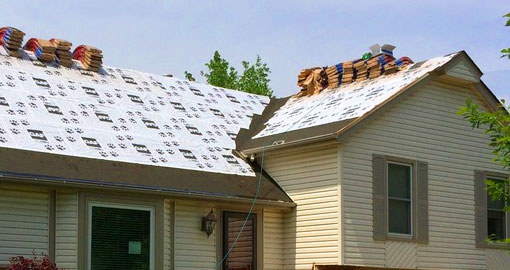 Easton Roofing employs enthusiastic professionals who are seasoned in installing the industry's toughest products. A roof replacement may not be what you've always dreamed of, but it shouldn't be a nightmare, either.
Signs It's Time for Roof Replacement
Not sure if you need our services? The following signs usually indicate something's wrong.
The roof is more than 20 years old.
There are missing or broken shingles.
There are curling or cracked shingles.
There is moss or algae growing on the shingles.
There are dark stains or visible water damage in the attic.
The roof's overall appearance is worn and run-down.
It's the Little Things That Make a Roof Last
It's true that all roofs will eventually need to be replaced, but a good roofing company can make your roof last longer. At Easton Roofing, we pay attention to the small details that ensure your new roof will keep you covered for years to come. Our team can make sure your gutter system and attic insulation are operating at peak performance, supporting your roof's function and saving you money in the long run.