Turn to Easton Roofing for Fast & Honest Roof Repair
Savvy home and business owners know that when you have residential or commercial roofing woes in Kansas City or Lawrence, it's time to call Easton Roofing. We have a team of certified roofing repair specialists who can provide timely and trustworthy fixes for everything from slow leaks to storm damage. And we'll be here for you when the work is done for any of your future maintenance needs.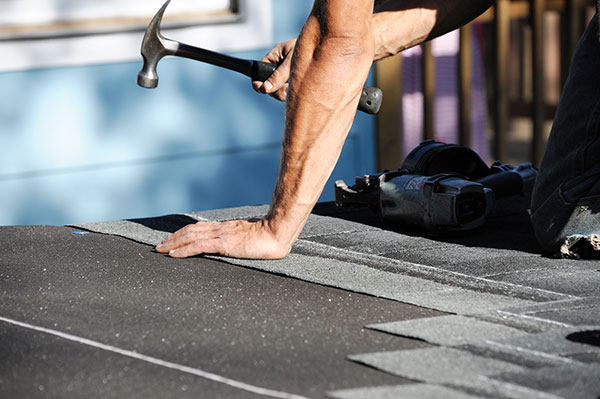 Call us for assistance with:
Leaks & water damage
Damaged or missing shingles
Flashing & vent replacements
Hail or wind damage
Attic insulation
Industrial roof coatings
Prompt & Professional Help for Storm Damage
Did you know that hail is the leading cause of residential roofing damage? A large pellet of hail can strike your roof with the force of a hammer. Penetrations caused by hail can lead to damaged interior sheetrock, mold and moisture infiltration.
In the Midwest, we're no stranger to strong storms that bring hail and high winds. If your home has experienced storm damage, call Easton Roofing right away. We'll arrive as soon as possible to assess your roofing system and offer a clear path forward. We can also assist with insurance claims.
Scheduled Maintenance Programs
One surefire way to weatherproof your roof and make it last is through regular scheduled maintenance. We know you have a lot of things going on, and roofing maintenance probably isn't at the top of your to-do list. At Easton Roofing, we make it easy. We'll set up a scheduled maintenance plan in advance, so your roof is one less thing you have to worry about.