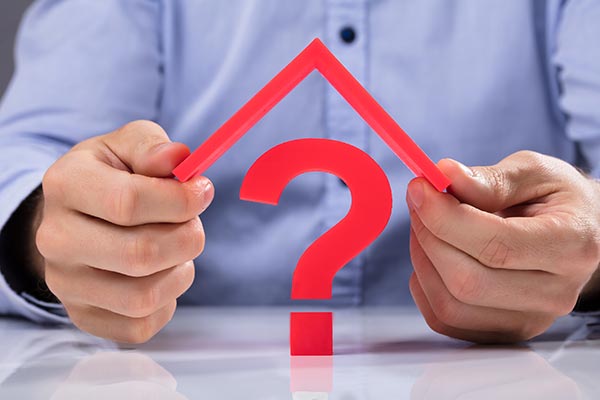 HOW DO I KNOW IF I NEED A NEW ROOF?
Curling, decaying or missing shingles
Evidence of leaking on your ceilings
Cracked or discolored interior drywall
Wind or hail damage
Rusted or missing flashing
If your residential roof is over 15 years old, we recommend scheduling a complimentary roof inspection.
HOW DO I KNOW IF I NEED A NEW ROOF OR ROOF REPAIR?
If your roof has minor damage or a small leak while the rest of it is in good shape, a roof repair may work great. However, if you see many of the aforementioned signs, or if your system is over 20 years old, then a roof replacement is the best long-term option. At your appointment, we will inspect your roof and explain your options.
HOW LONG WILL IT TAKE TO INSTALL MY NEW ROOF?
That depends on the weather and how many layers there are to remove. However, we are typically able to complete a new roof replacement in 2-3 days.
CAN YOU INSTALL MY NEW ROOF OVER MY OLD ONE?
You should never install new shingles over an old shingle roof system. Your shingles would not be eligible for warranties, and it can cause your new roof to look crooked or lumpy. Furthermore, if the old roof layer is not removed, we are unable to inspect the plywood decking for rot or deterioration. This can create a much larger problem in the future. Moisture from the previous roof layer can get trapped under the new shingles and accelerate roof aging.
WILL MY INSURANCE COMPANY PAY FOR MY NEW ROOF?
The best way to know what is covered is to contact your insurance provider. Your coverage will depend on the age of the roof, where you live and other factors. Most homeowner insurance policies will provide coverage for roof damage caused by unpreventable events like wind, rain and hail. Depending on the age of your roof, you may only be reimbursed for the depreciated value of the system. Regardless, when you submit your roof insurance claim, an insurance adjuster will be sent to inspect the damaged areas and determine the cost that the insurance company will pay.
WHAT DOES RCV MEAN?
RCV stands for Replacement Cost Value. This is the total budget your insurance company has set for the replacement of the damages to your home.
WHAT IF MY NEW ROOF LEAKS?
Manufacturer warranties are lifetime and most are transferable to new homeowners.
IS IT TOO COLD TO ROOF MY HOUSE?
Maybe. The manufacturers of asphalt shingles typically recommend 40 degrees for a successful installation. Shingles made with SBS can be installed when it is as cold as 0 degrees. Tile, slate and many commercial applications can be installed in almost any temperature.
WHAT KIND OF ROOF DO I NEED?
The good news is there are endless options to install, the bad news is there are lots to choose from! The best news is that we're here to help!