Depend on Easton Roofing in Your Time of Need
When you work with Easton Roofing for your storm damage repair, you'll enjoy peace of mind that someone you trust is on your side. During this stressful time, you can rest assured that:
We will never take advantage, prescribe unnecessary repairs or spring surprise charges on you.
We will provide all the documentation you need to get the money you deserve.
We will be with you during every step of the claim process.
We will make sure your home and family are safe.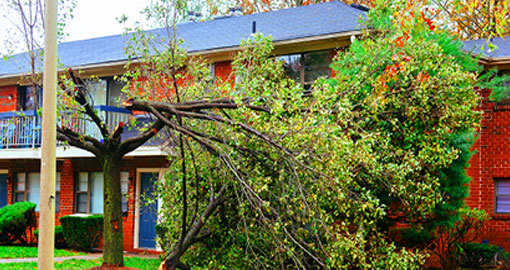 Understanding the Risks
It takes mere moments for a severe storm to damage your home's exterior. Depending on what kind of materials protect your house, high winds, heavy rain and hail can cause a whole range of problems. For instance, the overlapping pattern of asphalt shingles is designed to allow them to shed water at a high rate in order to keep moisture at bay. But if wind gets underneath a layer of shingles, it can create a domino effect, tearing large portions of your roofing off in seconds.
As a Kansas City roofing contractor, Easton Roofing is well-versed in the various forms of storm damage. But we also keep in mind that what is routine for us can be nerve-wracking for you. That's why we're committed to frequent communication and personalized customer service as we walk you through the repair process.
Are You Storm-Ready?
The best way to prevent storm damage is to make sure your roof is well-maintained. This means investing in regular scheduled maintenance. Easton Roofing can help you develop the right maintenance plan for your home and budget.