Your roofing system will sustain some amount of wear and tear every day because of its exposure to weather. This is normal, and the damage it's taken is not nearly enough to cause obvious problems, such as leaks. What you need to watch out for is high wind speeds, which can actually fast-track your roof's deterioration. But how exactly do you tell your system has suffered wind damage? Easton Roofing, one of the premier roofing contractors in the area, shares some of the warning signs to watch out for.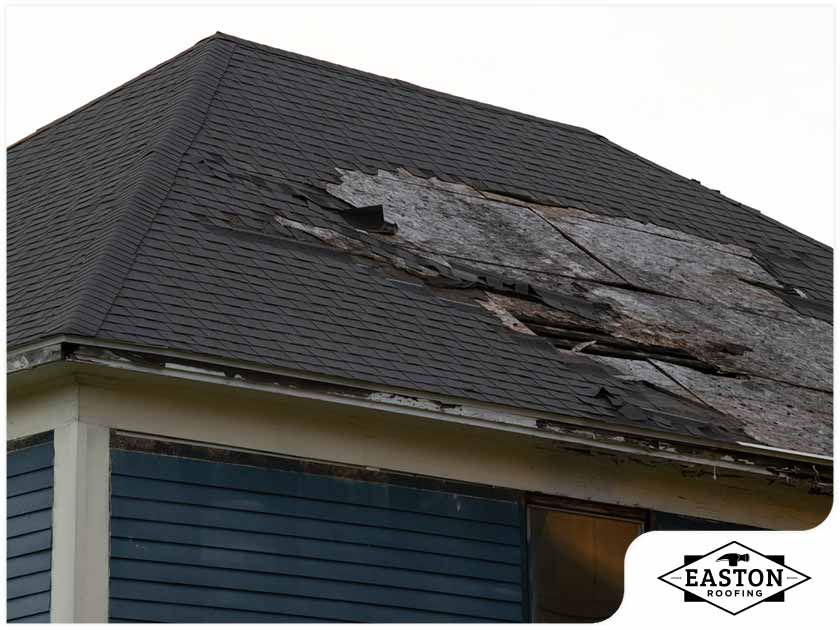 Sections of missing shingles on your roof. Strong gusts can compromise your roof through wind uplift. When high winds make contact with your home's exterior, their energy disperses upward, getting under the roof shingles and lifting them up. Depending on wind strength, shingles that are already loose may be torn off completely. But there are also cases when even shingles in good condition are blown off.

Crooked Chimney. Is your chimney leaning to the side? That's already a huge sign of wind damage. You should also check the flashing around it to determine whether the seals are already torn or loose. If overlooked, this can lead to serious roof leaks.

Cracks, Holes and Dents on Your Roof. These openings are not caused by the wind itself, but by the debris they pick up. These wind-blown debris can crash against your roof, creating cracks, holes, and dents that make it easier for water to infiltrate your home. You should deal with the subsequent roof leaks immediately by turning to one of the area's leading roofing contractors, Easton Roofing, for expert repairs.
Professional Roof Inspection and Wind Damage Repair
There are some cases. however, when wind damage on your roofing system is unobtrusive. You'll never know it's there until it's already too late. This is where professional roof inspections come in. It pays to have one scheduled following a major windstorm so you can catch the early warning signs of developing roof problems and have them resolved quickly.
Easton Roofing is the area's go-to choice for comprehensive roof checkups and storm damage repair work. With our trained and experienced crew, we'll deal with the damage to your system and restore it to its original condition. This way, your roof can continue delivering the excellent weather protection you've come to expect.
Just look up "trusted roofers near me" online and Easton Roofing will be on top of the search results. When it comes to high-quality roof damage repair and restoration, we'll definitely deliver. Call us today at (913) 257-5426 or fill out this contact form to schedule your roof evaluation. We proudly serve the areas in and around Kansas City, MO, and the surrounding areas.