These days, metal roofs are no longer just for barns or sheds. In fact, more and more homeowners are turning to metal roofing solutions due to their many great characteristics. In fact, there are now metal roofing products that mimic the look and feel of asphalt shingles. If you are in the market for a new roof and are not quite sure whether or not a metal roof is right for you, roof repair experts Easton Roofing shares four quick facts about them that might convince you to give it a go.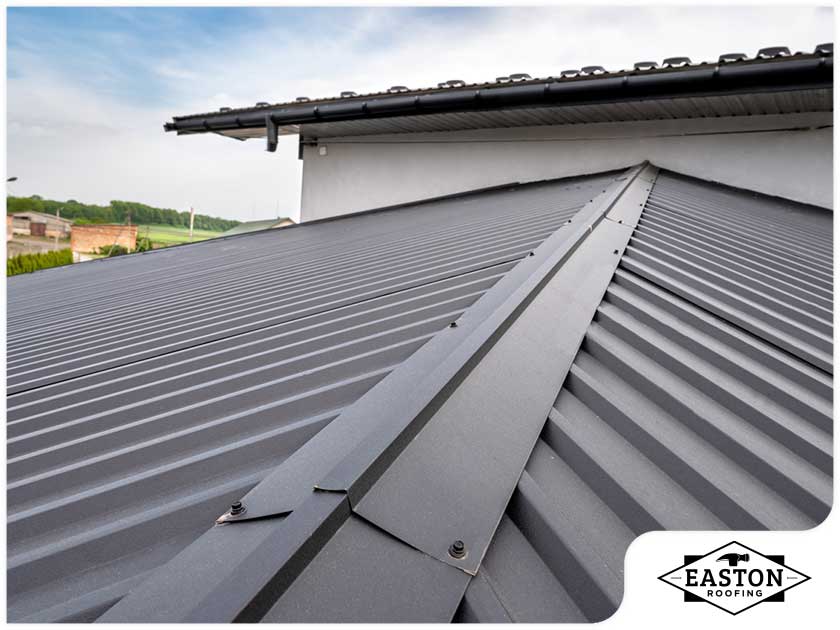 1. They Can Be Installed Over Your Existing Roof
Metal roofs can actually be installed over your existing roofing system. While this may not be the most ideal way to go, if your budget is tight and you want to keep installation costs down, it is good to know that you have this option available.
2. Metal Roofs Are Quiet
Many homeowners are put off by the thought of noisy metal roofing. The truth is, metal roofs are no more noisier than the average asphalt shingle roof. This is because they are installed over a solid substrate which does a great deal in minimizing noise. In addition, your attic and insulation provide a sound barrier.
3. They are Impervious to Fire, Rot and Insect Damage
One of the main reasons why metal roofs have exploded in popularity over the last few years is because they are impervious to fire, rot, and insect damage, unlike their asphalt and wood counterparts.
4. They Are Extremely Durable
Metal roofs are known to last up to 70 years! While they may be a bit more expensive than asphalt shingles, they are actually more cost-effective in the long term and many roofing contractors will recommend them over other roofing materials.
If you are looking for a reputable roofing company to install a metal roof for your home, look no further than Easton Roofing. We are one of the leading roofing companies in Kansas City and have built a reputation for great customer service and excellent workmanship. For all your roofing needs, give us a call at (913) 933-8065 or fill out our contact form to schedule a free consultation.