Whether you need to have your roof repaired or replaced, you must work with a reputable roofing company. The ideal roofer should be able to assist you with your roofing project and make sure that it gets done to your satisfaction. Searching for the right roofer, however, involves asking the important questions. Doing so allows you to make a better, more informed decision on which contractor to hire.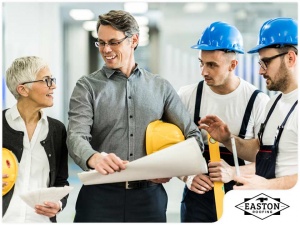 Here are five questions to ask a prospective contractor for your roofing project:
1. Are You a Licensed Contractor?
Licensing requirements for roofing contractors vary by state. Generally, this important piece of information is an indication that they are capable of performing installations, repairs and maintenance in accordance with the local building codes and regulations. Make sure to check whether the prospective roofer has an updated license, as this may give you legal recourse should something go wrong.
2. Are Your Insured?
Although unlikely, there could be an untoward incident during your roofing project that may result in property damage or accidental injuries. To make sure you're protected from being held liable for something that isn't your responsibility, you must hire a roofer that carries both general liability insurance and workers' compensation.
3. Will You Remove My Old Roof?
Some roofers cut corners by inspecting your current roof and shingling over it. Take note that if they don't remove the old shingles, they may not know whether or not some type of underlying damage is hiding underneath. If issues aren't addressed as soon as possible, they could lead to costly repairs in the future. If you are looking to replace your old roof, make sure the roofer you hire plans to remove the old roof.
4. Will You Install a Drip Edge When Replacing My Roof?
A drip edge is a component put to the edge of a rooftop in a roofing system. It is a piece of aluminum placed under the shingles, and its job is to protect the decking, soffits and fascia by extending and directing water from your eavestroughs. Some roofers may deliberately skip this important part of the installation unless homeowners specifically ask for it. For this reason, you need to ask your prospective roofing contractors about this. Without the drip edge, you may end up with water damage.
5. What Is Your Protocol During Bad Weather?
Good weather is an important consideration to ensure your roofing work is completed safely and promptly. However, in the event the weather turns bad, work may be cut short. Your roofers will have to stop in the middle of work and may only return once the weather improves. Thus, before roofing work begins, it's good to ask your contractor about their protocol when bad weather occurs as well as their plans to secure the work area. This guarantees that your roof and home interior are not ruined by rain, windstorms or an incomplete job. 
Instead of searching online for "roofers near me," look no further than Easton Roofing. Our roofing experts provide top-quality services, including roof installation and more. Call us today at (913) 257-5426 or fill out our contact form to set an appointment. We proudly serve homeowners in Kansas City, MO.