Although some homeowners may have little to no knowledge about their residential or commercial roofing, it can still be beneficial to be familiar with your building's features, such as your gutters. These are essential in protecting your property from rain and water damage. Without gutters, water can quickly deteriorate your system due to rot and mold. Gutters also come in different styles, and today, we'll talk about K-style gutters specifically.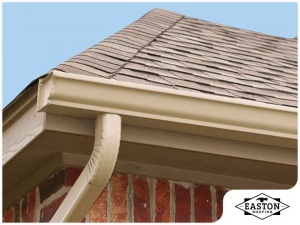 Why Are They Called K-Style?
Gutters are available in various sizes and profiles, and the Sheet Metal and Air Conditioning Contractors National Association (SMACNA) has compiled a list of the 12 most common rectangular gutter designs. K-style is the 11th in this series, hence the name as the 11th letter of the alphabet. 
According to most commercial roofing contractors, about 80% of all roofing systems in the United States have K-style gutters. Their efficiency significantly influences their popularity due to the profile and seamless design. K-style gutters allow a continuous flow from your eaves in each section of your home instead of having numerous gutter pieces spliced together. Moreover, they are guaranteed to be cost-effective and durable.
K-Style Selections
Aluminum. As one of the most popular choices for K-style gutters, aluminum is lightweight and corrosion-resistant. 

Galvalume. This is more durable than aluminum and copper, as it's made from steel coated with aluminum and zinc. And because of its durability and reliability, the material is typically used for warehouses, factories, buildings and other commercial properties. 

Stainless steel. This is an iron alloy that contains chromium, which prevents corrosion. This means that stainless steel gutters don't corrode or rust as easily as ordinary steel.
If you are looking for top-rated "roofers near me" in or around Kansas City, MO, look no further than Easton Roofing. Our services include attic insulation, storm-damaged roof repair, roof replacement and more. To schedule a free consultation or request a quote, call (913) 933-8065 or fill out our convenient online form.