Easton Roofing has been a trusted name in Missouri roofing for many years. Since our inception, we've established a rich tradition of providing stellar roof maintenance, repair and replacement services for a wide variety of roofing systems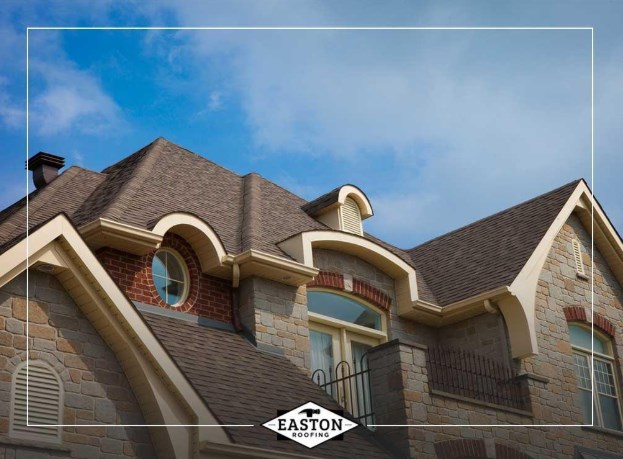 As one of the top roofing contractors in the region, our ultimate goal is to provide you with lasting solutions for your home improvement needs. We take pride in consistently delivering proper workmanship backed by high-quality materials. To ensure we continually deliver nothing but the most superior products, we have partnered with leading roofing manufacturers, including:
CertainTeed – One of the most popular roofing manufacturers among American homeowners, CertainTeed offers an impressive selection of state-of-the-art roofing materials designed to withstand the demands of the local climate. Their Integrity Roof System® is composed of superior components that deliver excellent performance and an ageless appearance.
Lomanco® – Since 1946, Lomanco has been providing homeowners across America with quality ventilation products. Their innovative manufacturing facility, engineering lab and testing facility allow them to create high-quality products with proven performance. Expert roofing contractors know that Lomanco is the #1 name for effective roof ventilation.
Malarkey Roofing Products® – Malarkey Roofing Products offer a full line of residential and commercial roofing systems available in virtually any style, color and material.
GAF – The largest and leading roofing brand in North America, GAF is synonymous with durable, top-notch roofing products. In fact, their Timberline® Shingles line is the country's top seller. They also offer an advanced roofing system, complete with customizable accessories—the GAF Lifetime Roofing System.
IKO® – IKO is among the most trusted names in asphalt shingle roofing. Their Premium, Performance, Architectural and Traditional roofing shingle lines are sure to complement virtually any home style.
Owens Corning® – Owens Corning takes pride in their high-performance roofing, insulation and fiberglass composites. Developed with durability and weather performance in mind, their products will provide superior protection for your home all year round.
TAMKO® Building Products – If you're looking for a roof that will add rich character to your home's exterior, TAMKO is the brand for you. TAMKO is committed to creating stylish, innovative products to help you craft your dream roof.
If you're asking yourself, "Where can I find reliable roofers near me?", your search ends with Easton Roofing. Call us at (913) 257-5426 today! We serve Kansas City and the neighboring MO communities.