When it comes to energy efficiency, HVAC systems, insulation and windows are usually the top things that come to mind. While these are all essential in meeting your goals for energy efficiency, make sure that you also pay attention to your roofing.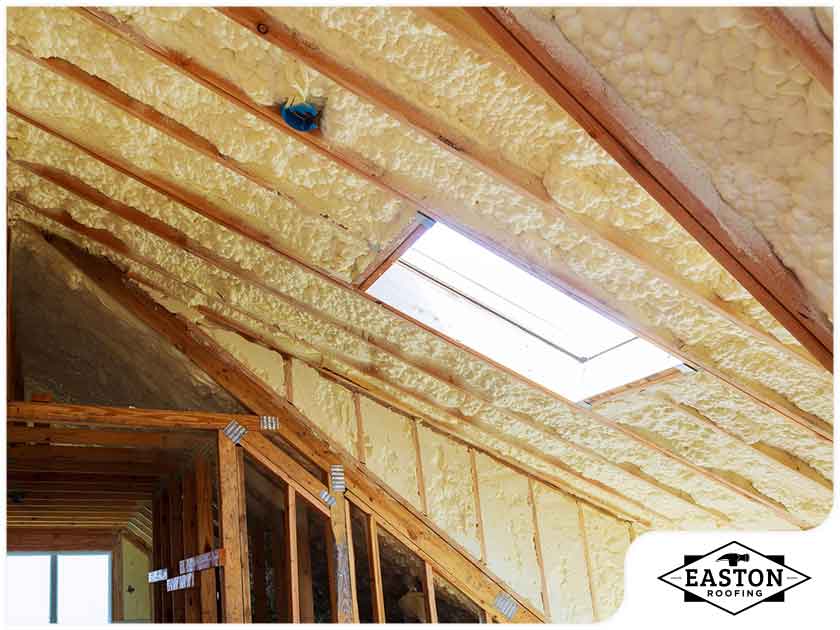 In today's post, residential and commercial roofing expert Easton Roofing lists the top ways that your roof can contribute to your home's energy efficiency and ultimately help you save on energy bills.
Ventilation
Fresh air is essential in keeping your roof healthy. Since the attic can become extremely hot during the summer, it needs adequate ventilation to prevent the space from heating up. Excessive heat in the attic can cause the roof decking to warp and ultimately shorten the life span of your shingles. It can also penetrate the insulation and cause your living spaces to feel warmer, thus causing your air conditioning system to exert more effort in cooling your home. That said, a properly ventilated roof can help you avoid such issues and keep your cooling expenses down.
Insulation
For roof replacement projects, residential and commercial roofing contractors may also recommend upgrading the insulation in your attic. Apart from helping extend the life of your roof, proper attic insulation also reduces thermal transfer between a warm attic and the temperature-controlled air in your living spaces. This makes it easier for your air conditioning system to do its job — which means less energy consumption and lower cooling costs.
Shingle Color
Darker roofs tend to absorb more heat from the sun than their light-colored counterparts. Because of this, more heat gets transferred to the underside of the roof deck and the attic below. Fortunately, roof shingles are now available in color-reflecting colors, which help reduce heat transfer to the attic and the rest of your home.
For reliable and trustworthy roofers near me, look no further than Easton Roofing. Our workers are fully trained and experienced in performing various roofing jobs, so you can count on them to deliver excellent workmanship. Call us at (913) 257-5426 or fill out our contact form to request a free consultation. We serve customers in Kansas City and the surrounding areas.