If your trusty old roof is getting on in years and is reaching the end of its useful life, then a roof replacement has probably entered your mind at one point or another. Needless to say, a roof replacement could be an expensive proposition which is why some homeowners (sometimes at the suggestion of their roofing experts) opt to install new shingles on top of the old ones. In roofing, we call this practice an overlay. It may seem like a good idea at first but it is definitely not recommended. Here's why.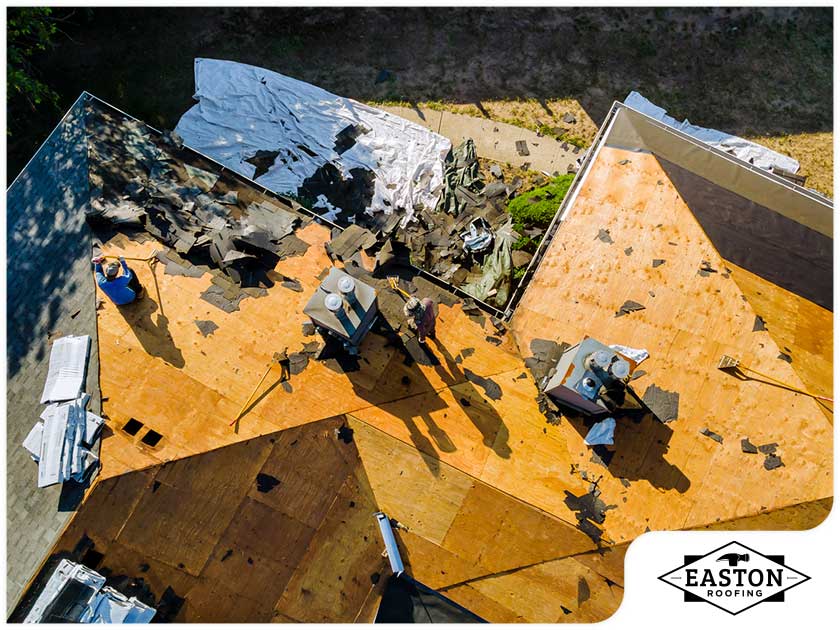 Roof Tear-Off vs. Overlay
The tear-off method is exactly what it sounds like: it's when your roofer tears away the existing roof, and then puts on the new one. An overlay, on the other hand, is when you keep your existing roof and shingle on top of it instead. It is important to note that an overlay can only be done when your roof has not been overlaid previously.
When you choose to tear off your old roof, your roof repair and installation expert will be able to clearly see any damaged interior components. They can repair high-risk areas and install new flashing as well making sure that your roof is as watertight as can be. The only real downside to complete tear-offs is the cost. Without a doubt, a roof tear-off will be more expensive than an overlay since it will be using a lot more materials and will take more time to install.
If your budget is a bit tight and it's your first time doing an overlay, then by all means go for it! Just remember that your roof will not last as long and may not look as good.
Are you looking for reputable roofing contractors who know their stuff? Then look no further than Easton Roofing. Give us a call at (913) 257-5426 or fill out our contact form to schedule your free consultation today. We serve residents in Kansas City as well as its surrounding areas.