While there are many well-known companies that can help you with your roofing needs, it is important that these roofing contractors be local to your area. Here are some of the top reasons why you should hire a local roofer the next time you require roofing services.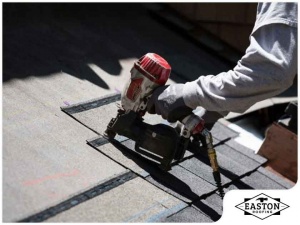 You Know Where to Find Them
One of the best things about working with a local roofer is that you can visit their physical office and talk to their staff personally if need be. If there is ever an emergency with your roof, a local roofer may only take a few minutes to arrive at your location. Local roofers are also more accessible, especially for estimates and inspections, because they have a closer proximity to your house or business.
You Can Gain More In-Depth Reviews
Working with a trusted roofer from your local area means working with a team that has been in business within the community for many years. Local roofing contractors usually have numerous reliable reviews from neighbors and people across your city. 
They Are Familiar With Building Codes
Since local roofers are familiar with the local building codes, you can trust them to completely comply with these regulations to avoid unnecessary complications down the road. They also know about the standards that need to be maintained for your roofing system to withstand local weather conditions.
You Will Get Personalized Care
Local roofers are usually committed to the people in their communities because they want to create long-term relationships and let their businesses flourish. When you hire a local roofer, they will readily address your concerns and may offer warranty for emergency repairs or the materials they install on your roof.
If you are looking for top-rated "roofers near me" in or around Kansas City, MO, look no further than Easton Roofing. Our services include attic insulation, storm-damaged roof repair, roof replacement and more. To schedule a free consultation or request a quote, call (913) 933-8065 or fill out our convenient online form.