When it comes to residential and commercial roofing, you've probably come across the term "soffit". The word itself comes from the Italian word "soffito", which in turn comes from the old Latin "suffixus", or to "insert below". While the modern word is mainly used as a home improvement term referring to a specific part installed under your roof, is it really needed? The answer is yes, and Easton Roofing is here to explain why.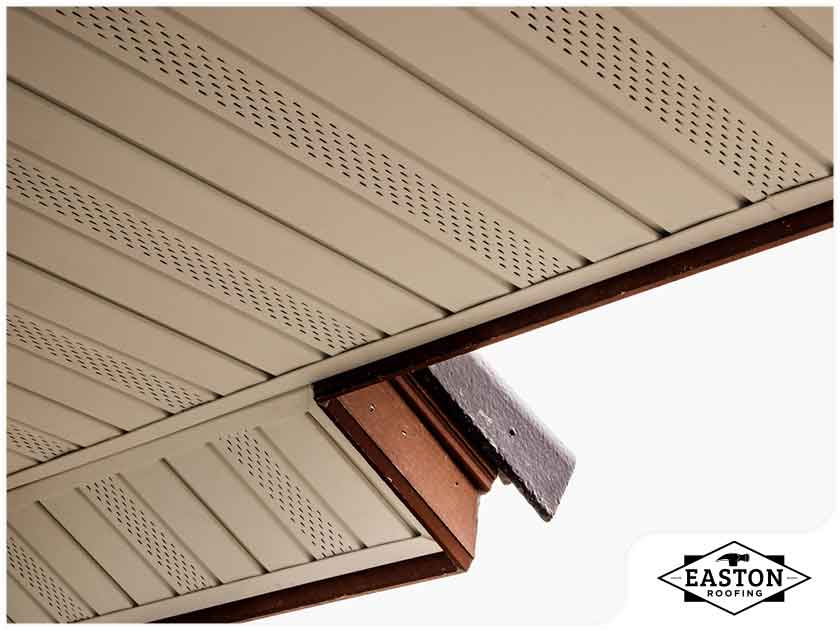 How Do Soffits Really Work?
A soffit is one of the main parts of any typical roofing system, serving a vital role in keeping your home's interiors safe and dry from the elements. Soffits are traditionally made from materials like wood and aluminum, though there are other more popular options made from synthetic and composite materials due to their durability and minimum maintenance requirement.
If you're thinking that you need to replace the soffit that's currently installed in your home, the cost can vary depending on the labor needed, the material chosen and the overall size of your home or commercial property. Just make sure the commercial roofing contractors you hire are trustworthy and have enough experience so you can be sure that the soffit will be installed professionally and efficiently.
Other Tips to Keep in Mind
Finding mold and mildew on your soffit shouldn't be a cause for concern, but you'll need to clean it immediately to prevent damage on your roof. Do this with a soft brush or broom along with a cleaning solution made with bleach and water.

Regularly clean your gutters to prevent clogging and water pooling. Otherwise, the pooling water will slowly damage your soffit, even if the material has been waterproofed.

Depending on where you live, make sure to check your soffits for bee, hornet, and wasp nests from time to time. If you're not sure how to safely remove a nest when you find one, just call in a professional to save yourself the trouble.
If you're searching online for "roofers near me reviews", don't hesitate to check us out at Easton Roofing! For more information, contact us now at (913) 257-5426 or you can fill out our online contact form. We serve Kansas City and nearby areas.