Most home improvement projects, especially ones that involve your roof, take a significant amount of time and money. That's why you shouldn't entrust the job to just anyone. It's better to hire the right contractor for the job – one who is familiar with the project that needs to be tackled.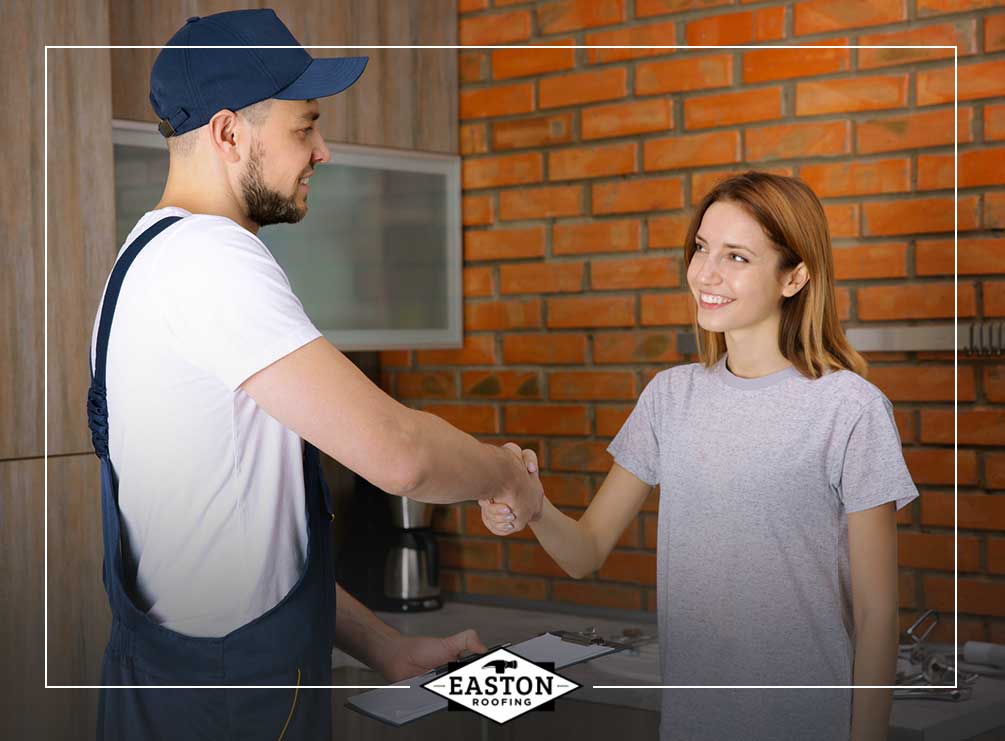 Before starting work on your roofing project, take the time to sit down with your contractor to ask a few critical questions. Easton Roofing Company, one of the leading roofers in the Kansas City area, shares a few of the essentials you ought to know:
1. Do you have the necessary credentials? Verify that your roofing contractor has the applicable business licenses, bond and insurance as well as liability coverage and workers' compensation. Roofing work is large and complex, after all. Worker injuries and accidental property damage are not exactly uncommon. With these essentials, however, you can protect both yourself and your investment should anything go awry. When you turn to Easton Roofing Company for your project, we'll be more than happy to show you our credentials.
2. How about building permits? Home improvement projects involving configurations to the structure, such as roof repair or replacement, typically require a building permit. Make sure your choice of contractor applies for the necessary paperwork before starting the work. This ensures the project adheres to local codes and safety regulations.
Non-compliance can result in potential litigation, large fines, your insurance company refusing to cover the work involved and, if it's a roof replacement, forced removal of the new system. You won't have to worry about these when you choose Easton Roofing Company. We always make sure to get the applicable permits. We don't have it in us to take shortcuts that can compromise you and the quality of our work.
3. What should I expect during the roofing process? It's a better idea to move all the stuff that may interfere with your work – such as grilles, garden statues, flower pots and outdoor furniture – elsewhere. Accidents can happen, and clearing all of these help reduce the risk of property damage. At Easton Roofing Company, we aim to make sure that your home remains mess- and damage-free during and after the work. Should you have questions and concerns about the work ahead, never hesitate to talk to us. As one of the top roofing contractors in the area, we want clear and effective communication to ensure that your upgrade gets done without a hitch.
Easton Roofing Company is your trusted expert in all things roofing – from repairs and replacement to preventive maintenance. We serve Kansas City, MO, and the surrounding areas. Call us today at (913) 257-5426, or fill out this form to schedule your consultation.