"Soffit" is a French word that translates to "something fixed underneath". As a crucial component of the roofing system, soffit refers to the flashing material, such as wood, steel or fiber cement, that is installed to cover the underside of the roof's overhang, called eaves. In this post, one of the leading commercial roofing contractors in Kansas City discusses what you need to know about the soffit.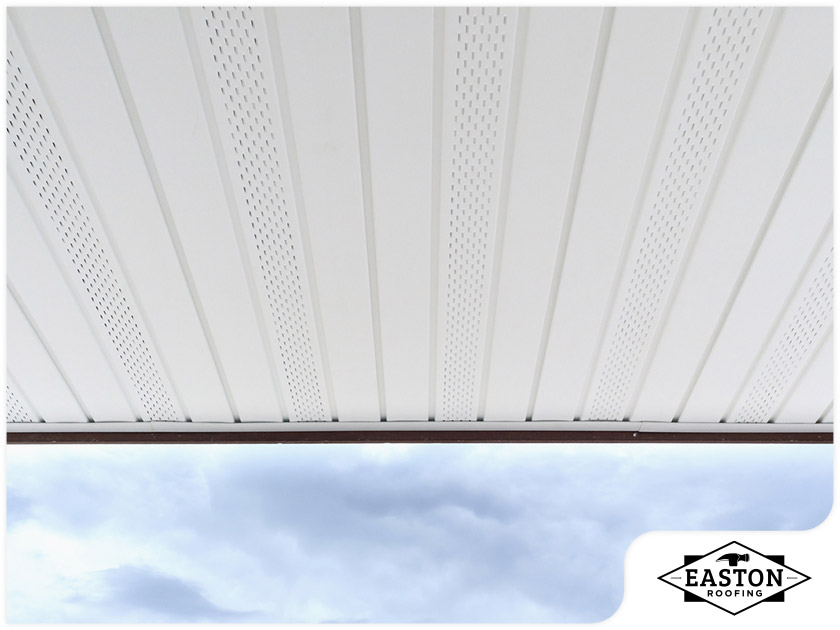 What Is the Purpose of the Soffit?
On a roofing system, the soffit serves different purposes. First, it acts as a finishing touch to the roof and completes the exterior look of the home. More importantly, the soffit protects the rafters from elements. Without the soffit, the rafters will be exposed to severe weather, causing the roof to rot and develop mold, both serious problems that cost a lot of money to fix. Rot can compromise the integrity of the structure, while mold can pose a health hazard to the residents.
Moreover, the soffit acts as a ventilation system that allows the healthy circulation of air inside the home. If moisture in the attic is unable to escape, it will settle as condensation and lead to damp-related issues. As a ventilation tool, the soffit prevents the residential or commercial roofing shingles from becoming overheated and failing prematurely.
How to Choose Your Soffit Material
On the market, there are a lot of soffit materials to choose from. Most homeowners will choose a material that matches their wall cladding, but it may also be beneficial to select a brand new soffit on its own.
Vinyl and wood are widely used materials for the soffit. But the problem with wood is that it requires frequent scraping, painting and even occasional replacement of warped panels. A fiber cement soffit, on the other hand, comes in a range of colors and only requires minimal maintenance.
Looking for impressive roofers near me reviews in Kansas City, MO? You can count on roof replacement contractor Easton Roofing. Our certified team is committed to delivering superior workmanship and industry-leading products to ensure the comfort and satisfaction of our customers. Call us at (913) 933-8065 or fill out our contact form to request a free, no-obligation estimate.